Art Gallery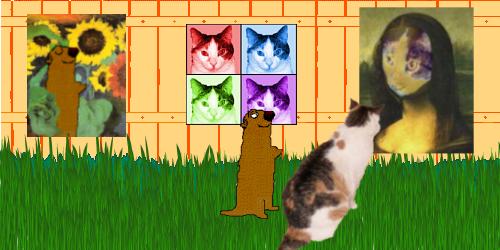 Freya
I don't like dis picture. I don't look preddy at all.
I may juss take it out of the show.
Chuck
Yu du look a liddle ... err ... gulp ... old,
but yu thaid if it thold yu'd be rich fur life.

Freya
Yes, it's furry valuable - and it's 'posed to look ole, but I hates it.
Maybe I'll substitute dis one. Wat du yu fink, Chuck?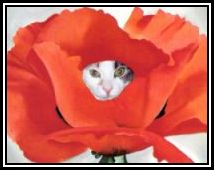 Chuck
Yu look real preddy in dat flour. I like dat picture.
Of courth, it's cheaper and yu won't make az many tunas.
Freya
Hmmmm.... du I want lotsa tunas ... or du I want to look preddy ????
Dat's a tuff decision, Chuck. I'll haff to fink about it.