Rumpelstiltskin Is His Name!
I was very eager to join Clarence of Belden and his person on their motor trip to Vermont. Hurriedly, I packed my bag and waited impatiently for my buddy and his person to arrive at the back gate of my home. When Clarence opened the back door of the automobile, I leaped onto the seat, threw my travel bag on the floor, fluffed up some cushions and promptly fell asleep. Cats have a habit of doing that you know...It's just something we do when we are excited, frightened, hungry, cold, hot, bored or are contemplating the feline's role in today's society.
What might have seemed like a very long automobile ride was greatly shortened by my greatly elongated nap! I didn't miss the entire state of Massachusetts as Clarence poked me in the ribs to awaken me from my slumbers. "The scenery is really nice in these parts of the world, Henri!" meowed Clarence, pointing his paw at the tall trees and green fields at the side of the road. Frequently, we passed some big animals walking around. Some of them smiled and waved their hooves at us. Hooves are not like paws. I have never been up close to one but I heard you wouldn't want to be hit in the head with a hove. That was not a problem because Clarence and I never left the automobile for the entire journey (there was a litter pan on the floor under a tent of newspapers).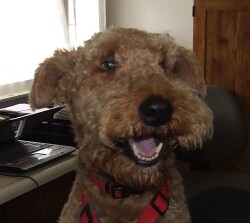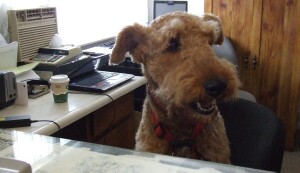 He drinks a lot of coffee!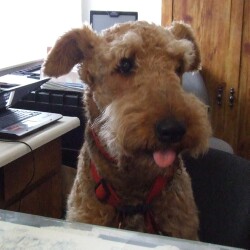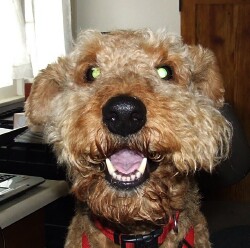 He's always glad to see you!

Give me a pat to get back to my homepage!