THE SNOW FORT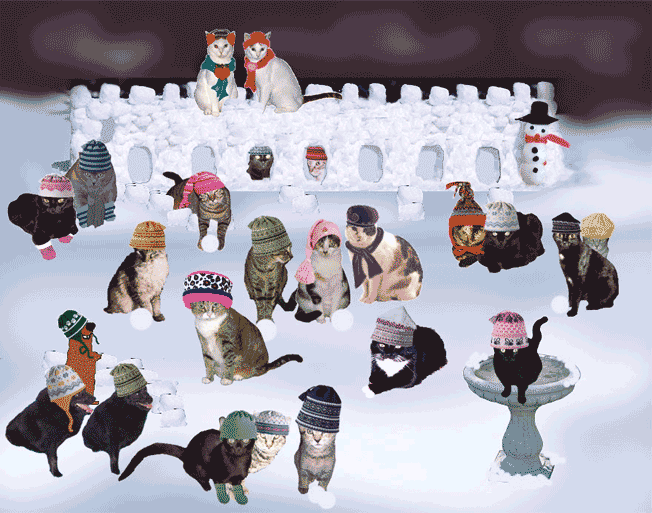 The Snow Fort is a favorite gathering place.
Left and Right love to sit on top of the fort in their bright red hats.
Gizmo and Jordan are peeking out of the windows of the fort.

Just below to the left are SassyJazmine and Niklos. Doesn't Prissy look sweet in her pink cap and mittens?
Next row starts with Murph in his yellow hat. In the middle are Day-Late, Jessie and Freya - probably talking strategy.
At the far right are Moke and Mysty, Spirit and Garni.
In the next row, Chuck admires Faith who wears a stylish pink leopard hat.
Next to her is Max, relaxing in the snow.
Angel sits like a queen on her favorite perch, her bird bath.
Ace and Joker are right in front - keeping watch. They have pledged to protect all their cat friends.
In the middle front are Tippy and Luckie and Taurus - helping Ace and Joker keep watch.