The Ice Van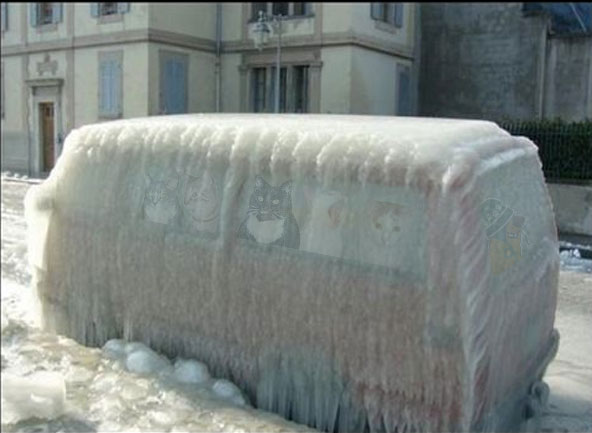 Zena, Jordan, Neek, Left, Right and Chuck are in the van,
waiting and waiting and waiting for SassyJazmine to get dressed.
While waiting the storm got so bad it covered the van in ice.

Right
Try the lock again.
Left
I just did. It's frozen tight. Even if Sassy came out now, she probably couldn't open the door either.
Zena
What's Sassy wearing anyway?
Right
Who knows? She's probably changed her clothes six times - at least six times !!!.
Neek
Do yu suppose she'll wear dat purple plush pant suit?
Jordan
Why don't you blow some of that hot air on the door lock and forget about clothes.
Zena
I don't think she'd wear the purple outfit, Neek. Purple is not her best color. Duz she haff anyfing pink?
Neek
I fink Sassy haff a pink an silver pantsuit. She even haff a silver purse dat matches.
Chuck
Fweya will neffur belief dith. Do yu boyz want to play cards? Got any tunas?