THE SNOW MAN EXHIBIT
The Crowley Cat Creation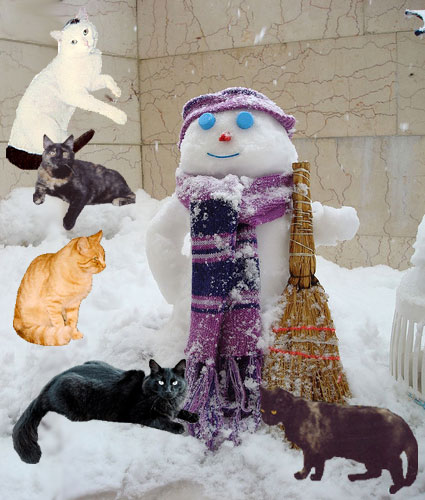 Frenchie - Brindle - Clancy - Ebony and Bogey

Frenchie and Brindle were in charge of the top part. Frenchie thinks the hat needs straightening.
Brindle is happy just to relax.
Clancy is seriously inspecting the work.
Ebony regrets donating his favorite purple and black scarf to the snowman.
Bogey is ready to go in for a snack.